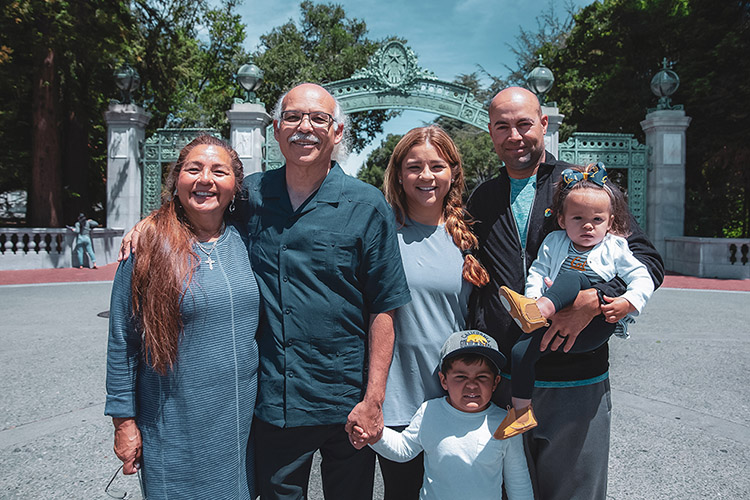 On July 1, 2013, California Governor Jerry Brown signed legislation creating the Middle Class Scholarship program, aimed at making higher education more affordable to middle-income families.
For more information about the program, please visit the University of California Middle Class Scholarship web page.
Improving Access for Families
The Middle Class Scholarship program is available for new, transfer, and returning undergraduate students with family incomes and household assets up to $191,000 (subject to California State Budget Approval) for 2021-22 academic year ($184,000 for 2020-21 academic year), who attend a University of California campus.
To apply, submit a Free Application for Federal Student Aid (FAFSA) or California Dream Act Application by March 2. Also, be sure your GPA Verification is on file with the California Student Aid Commission.
Middle Class Scholarships are based on a sliding scale according to your family income. The California Student Aid Commission (CSAC) and your UC campus financial aid office will let you know your actual scholarship amount.
MCS award eligibility is recalculated when the following awards are added or updated in your financial aid package: Federal Pell Grant, Federal Supplemental Opportunity Grant (FSEOG), Cal Grant, fee remission awards, UC need-based grants and Veteran & ROTC benefits.
The final award amount will be based on the number of students eligible for the MCS statewide and the funding allocated by the State Budget.  Pursuant to Education Code section 70023, MCS award amounts may be reduced at any time during the academic year if is determined that the funds appropriated are insufficient to cover the cost of the projected MCS awards.
Read the most current Middle Class Scholarship information from the California Student Aid Commission.
In 2021-22, the maximum award for UC students is $4,398.
In 2020–21, the maximum award for UC students was $5,028.